Keeping pace with the velocity at which markets and industries change is essential. This new era of continuous disruption needs a brand of management consulting that instills speed and agility. Propeller helps large organizations navigate and succeed in this increasingly volatile business landscape.
We help big move fast and act small
---
UPCOMING EVENTS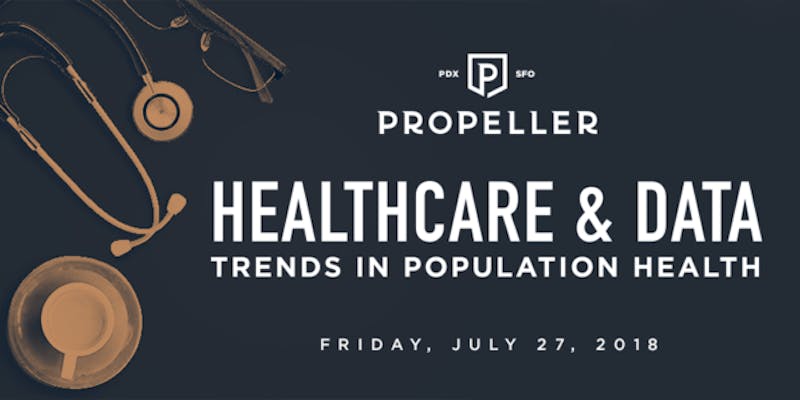 Friday, July 27th, 2018 • 8:00AM–10:00AM
The healthcare industry is in a constant state of flux. Changing regulatory requirements, the integration of data sources, and the formation of new health partnerships have forced the industry to adapt. Join us as we hear industry leaders discuss these important initiatives and the creative use cases they've developed to better serve our community. We're looking forward to a collaborative and insightful discussion with the Portland community about this timely topic!
Learn more about this event on Eventbrite.
We're consultants, fixers, and change makers.
Propeller consultants become trusted advisors to clients and provide strategic thought partnership for actionable, results-driven outcomes. 
OUR SERVICES
Case Study
A Utility Transforms Key Operational Workflows
Join Our Team
As a company, we're always on the lookout for great thinkers, writers, and speakers who also happen to be amazing management consultants. 
JOIN OUR TEAM
Customized Approach
Propeller utilizes creative and customized methods that tailor our work to the client environment to maximize results. We are methodology and tool agnostic, avoiding the one-size-fits-all approach.
Complex Made Simple
Only when everyone in the room understands exactly where we need to go and how to get there can real progress be made.
Strategy + Execution
We are strategic thinkers that deliver business results via hands-on execution and leading teams through complex change.
Agile + Adaptive
Propeller consultants are facilitative and embed themselves within complex client organizations and teams. It is the emphasis on the "we" that drives change in politically dynamic environments.