Careers
As a company, we're always on the lookout for great thinkers, writers, and speakers who also happen to be amazing management consultants. Amazing requires a love of what you do that rises above excellence. It requires insatiable curiosity and an ability to see beyond "what's now" to uncover the trends and patterns that point to "what's next."
The Ethos of Propeller
Propeller opened its doors with the intent to keep the focus on people. The commitment we make to our colleagues, clients, and community is enduring and won't fade with years or success. When we put people first, we're planting the seeds of trust. That trust is grown one meaningful interaction at a time. As we balance competing demands, we refuse to sacrifice ethics just to add to the bottom line.
The Ethos of Propeller
It may sound simple, but service is at the heart of our business. Exceptional service isn't simply delivering what's asked. It's an intentional daily practice of patience, humility and forethought. It means taking on the tougher, more time-consuming challenge of helping the client along on their journey rather than saving the day with a fast answer. Our clients come back to us because, yes, we provide exceptional service with a lasting impact. But they also hire us back because they trust us. We give them the peace of mind of knowing they're in good hands.
The Ethos of Propeller
Doing good work isn't a one-time event. It's coming back time and again to exceed expectations and defy the odds. Good work requires a love of what we do. It requires insatiable curiosity, an ability to see beyond "what's now" to uncover "what's next." It means judging your work not simply by what's expected, but by your own internal high-water mark. Doing good work also has a moral significance. We take action to improve what's around us. We do the right thing even when nobody is looking.
The Ethos of Propeller
Clients want the path of least consultant. If a client could make a problem go away without a consultant, they would. They want tangible results and an experience that feels effortless. This means shifting the focus from the challenges and merits of our own work, to the larger goal of helping the client succeed. We want recognition, but for the right things. There is satisfaction that comes from a job well done, but it pales in comparison to the thrill of a team triumph. At Propeller, our legacy is defined by the achievement of others.
The Ethos of Propeller
Easy is boring. At Propeller, we've developed the habit of hard work and stamina in the face of temporary failure, challenges, or lapses in progress. Our individual and collective grit is what drives our exceptional results and keeps us coming back for more. Greatness is a moving target. Our aim for it is not. And we're humble enough to recognize it's a journey that will never quite end…but it will be a hell of a ride.
The Ethos of Propeller
Propeller chose a local business model in part because we believe strong and sustainable partnerships are best forged when we live and work in the same communities as our clients. Our client relationships aren't just business, they are personal connections we cultivate for years. Being active members of our community also means giving back. The same commitment and know-how we bring to our client work is applied to the community around us. We dedicate time and energy, strategic thinking and hands-on support to our non-profit partners. Together, we are helping to make a difference for our neighbors in need.
The Ethos of Propeller
Since our founding, acceptance is baseline and individualism and authenticity are encouraged. We welcome all dimensions of diversity and foster an inclusive culture in which every person is heard, seen, appreciated, and given equal opportunities to succeed. As individuals, we are so much more than consultants. We come from a wide range of backgrounds with varied experiences across work, life and love. We're activists, immigrants, entrepreneurs, musicians, students, and more. Propeller doesn't expect us to check those things when we walk through the door.
The Ethos of Propeller
Clients hire us to help them get things moving and keep them moving long after we're gone. We bring the energy it takes to get an engagement started, make smart and informed decisions, and enable formerly stalled engagements to move toward the finish line. It may not always be a smooth ride, and we'll navigate bumps along the way, but we will never sacrifice forward momentum. Growth doesn't take just one form. There are as many ways to grow your career at Propeller as there are employees who work here. It's not a ladder to climb but a landscape to explore.
Employee-Owned
Supportive & Well-Respected Colleagues
Frequent & Transparent Communication
Competitive Salary & Incentive Compensation
Health, Dental, Life, and Disability Insurance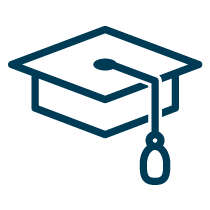 Internal & External Training Opportunities
Gym/Health Club Reimbursement
Flexible Paid Time Off
401(K) Retirement Plan
Group-Sponsored Social Events
Telecommunication and Mileage Reimbursement
Parental Leave + Family Planning Benefits
All Local, No Travel Required
Community Involvement
Mental Health & Wellness Benefits
Diversity, Equity, and Inclusion
We are so much more than consultants. We come from a wide range of backgrounds with varied experiences in work, life, and love. At Propeller, we are committed to fostering a culture of inclusivity, belonging, and equity—where employees can be their authentic selves and do their best work. We acknowledge that our diversity, equity, and inclusion program is a continual work-in-progress. This keeps the door wide open for our ongoing self-education and investment in support programs, feedback channels, and recruiting best practices. We know when we do this right, it makes it possible for every individual here to feel heard, supported, and to realize their unique, inspired contribution to the team.
Opportunities
Propeller is an Equal Opportunity Employer (EOE). We are committed to attracting, developing, and advancing the most talented individuals regardless of their race, sexual orientation, religion, age, gender, disability status or any other dimension of diversity.
Recruitment Fraud Notice
Propeller is aware that fraudulent recruitment efforts, and offers, are occurring. Propeller recruiting is done internally, and all candidates go through a multi-step interview process before offers are extended. Here are a few best practices to keep yourself safe from recruitment fraud. If you have questions, contact us at info@propellerpdx.com.